Passing the theory exam is one of the most critical steps in obtaining your driver's licence. However, because so much emphasis is focused on the practical side of things, many students are unsure of how it all works. The pass mark for theory test is one of the most often asked questions.
Passing the UK theory test is far from assured, and the DVLA has made things more difficult for trainee drivers in recent years. Don't be concerned! Here's everything you need to know about the requirements that must be met by every applicant in order to pass the test. You'll know exactly what to strive for on the big day after reading our simple guide. Let's get started!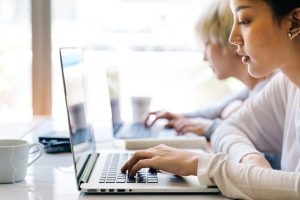 What is the average pass rate for theory test?

The theory test has an 86 percent pass rate. To pass the multiple-choice section, the theory test pass mark means you must correctly answer 43 of the 50 questions. There will be a 57-minute time restriction.
You will have the option to practice on a few sample questions before the exam begins because the examination is performed digitally.
You could take our Theory Test Practice to familiarize yourself with the actual exam, which will help you get a good score and pass the exam easily the first time.
You have 57 minutes to complete all of the tasks. This indicates that each mark takes you an average of 68.4 seconds. It's possible that you'll be asked a series of questions based on a single situation. However, it is not an "all or nothing" situation; if you get four out of five questions correct, you will receive credit.
Similarly, if all of the questions you got wrong are on the same topic, you won't fail as long as you receive at least 43 marks.
In the multiple-choice part, there are no trick questions. The DVLA contains hundreds of official questions that are picked at random, ensuring that no two applicants receive the same exam.
How many marks do you need to pass a hazard perception test?

The hazard perception section accounts for the other half of the theory exam pass result. This section of the test requires you to watch 14 video clips. You must click when you see a developing hazard during each clip. A growing hazard is anything that would prompt you to take action as a motorist, such as slowing down, changing directions, or stopping. A car pulling off of a side road or a youngster rushing onto the road are two examples.
You must be able to recognize the hazard quickly in order to get points. Each danger has a scoring window where you can score up to five points. You can get a maximum of 5 if you click when the hazard initially appears. You may gain anywhere from 4 to 1 point by clicking slightly later. If you click too late, you won't get any points for that danger.
During this section, you'll see 14 video clips. The majority of these videos will only show one emerging hazard, but one will show two. As a result, most videos have a maximum score of 5; the double hazard clip has a maximum score of 10. You must gain at least 44 points across all clips to pass this section.
When anything turns out not to be a developing hazard, you won't lose any points for clicking. If the system detects that you are attempting to cheat (for example, by clicking repeatedly or in a pattern), you will be given a score of 0 for that danger. You'll get a warning notice on your screen if this happens.
Maybe you also care about How To Book Theory Test In 2023?
Prepare to pass
The portion on hazard perception produces far fewer candidates than the multiple-choice questions. In 2019, little under 1.6 million applicants out of 1.9 million took the exam and received a score of 44 or above. However, you should be aware that this is a test unlike any other you've taken before, and it should be treated seriously. We've put together a comprehensive guide to the danger perception section to help students. Plus, we've got 5 more useful tips!
When you're driving, keep an eye out for any threats

In the official DVSA mobile app, try out the hazard perception clips

Don't forget to revise on a desktop computer—this is what you'll be using on the big day

More videos may be seen on YouTube

Avoid the urge to click in a repetitive sequence.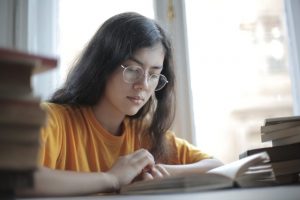 How do I know if I've passed my theory test?

Since the theory test is digitally completed, you will be informed of your score — and if you passed — on the day of the exam.
If you fail, you will receive a letter explaining the areas where you went wrong. Unfortunately, you must wait 72 hours before retaking the exam, allowing you time to study and figure out what went wrong. Due to the high volume of test centers, you may have no choice but to wait a bit longer.
You may only go to the following step, a practical test, after passing the theory exam. The test center will provide you with a pass number, which you must present when scheduling your driving test.
What percentage of people pass the UK theory test?
According to the most recent government figures, the nationwide pass percentage for theory exams in 2017/18 was 49.5 percent. In 2007/08, the figure was 65.4 percent.
Girls have a higher chance of passing their theoretical test than guys. In the most current set of data, boys had a pass percentage of 47.5 percent, while girls had a pass rate of 51.5 percent. This is based on the results of 979,097 theory exams.
If you fail the theory test and you do not know what you need to do, you can try to visit our blog.
How do I pass my theory test first time?

1. Read the questions carefully
There are no trick questions, as previously stated. However, it is conceivable that you will misunderstand the question and provide an incorrect response as a result.
2. Do you have any doubts regarding a question?
Return to it at the conclusion. Given the time constraints of the multiple-choice part, it is worthwhile to make use of a feature that allows you to skip a question and answer it after you have completed the rest of the exam. This keeps you from feeling agitated, it's an excellent way to organize your time, and answering other questions may help you remember things.
3. Double-check your answers
Only in the multiple-choice section may you go back and change your answers if necessary. It's worth attempting to set aside some time near the end to check for any silly errors that might be the difference between a pass and a fail.
4. Take a three-minute rest at least once a day
Between the multiple-choice questions and the hazard perception, you are permitted to take a short break. You'll be able to clear your mind and prepare for the following task as a result of this.
5. Study the materials on which the tests are based
You will have all the information you need to pass the exam if you read and study the Highway Code, Know Your Traffic Signs, and Driving — The Essential Skills.
6. Practice theory tests
We feature a series of exams where you can find out what kind of grade you'd get if you walked into an exam room right now. This helps you to see your weaknesses and make adjustments without the stress of failing the exam or incurring the cost of scheduling another. If you answer a question poorly, you will be notified precisely where you went wrong. Use a timer to make sure you can complete 50 questions in the allowed time.
Maybe you need: Top 9 Essential Driving Theory Test Tips You Need To Know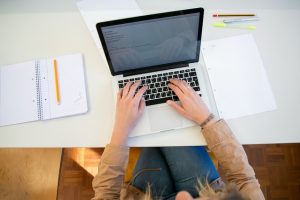 FAQs
I'm not sure how I'll know whether I passed the theory test
After you've completed the exam, you'll be directed to the reception area of your theory test center. A member of the staff will send you a letter indicating whether you passed or failed the test. It also breaks down your performance into the following groups (where # represents your score):
| Multiple choice | 43 correct answers out of 50 | You scored # |
| --- | --- | --- |
| Hazard perception | 44 out of a possible 75 | You scored # |
Will I be able to know all of the solutions to the multiple-choice questions?
The DVSA will not print the entire breakdown of your answers on your letter to protect the test's privacy. It will, however, inform you of the topics for which you provided incorrect answers.
Will my hazard perception score be broken down for me?
Yes. Following the exam, you will receive a letter with a breakdown similar to the one below. Except for the double danger clip, you will not be told of your score on any of the other clips.
Maybe you need Top 5 Effective Hazard Perception Test Tips.
On the double hazard clip you scored 5
On 6 clips you scored 5
On 4 clips you scored 4
On 3 clips you scored 3
Has the pass mark for the theory test changed?
Over time, the theory test has gotten longer and more challenging. The exam had simply a multiple-choice part when it was initially released in 1996, and it wasn't until 2002 that hazard perception was included. In 2007, the pass mark was adjusted for the first time. The table below shows the progression of the theory exam pass mark.
| Date | Multiple choice pass mark | Hazard perception pass mark |
| --- | --- | --- |
| July 1996 | 26 out of 35 | N/A |
| October 1996 | 30 out of 35 | N/A |
| November 2002 | 30 out of 35 | 38 out of 75 |
| September 2003 | 30 out of 35 | 44 out of 75 |
| September 2007 | 43 out of 50 | 44 out of 75 |
Will my hazard perception score be broken down for me?
Yes. Following the exam, you will receive a letter with a breakdown similar to the one below. Except for the double hazard clip, you will not be told of your score on any of the other clips.
One of the big stepping stones on the road to your full driving licence, you need to pass the theory test before you can move on to the practical. With our guide, you will improve your pass mark for theory test and pass your exam.