The Driving Theory Test is an important step in getting a driver's license, and it's the part that many people tend to struggle with. It's time to get your head in gear to study for your theory test, as well as to come to grips with driving for the first time.
It's a huge responsibility, and there's a lot to prepare for your theory test, but if you prepare for the questions and know what to anticipate, you should be able to pass the first time you take it.
There are several resources available to assist you. Knowing and comprehending all of the data and information will help in the improvement of your knowledge and confidence, which will help you in passing the exam. We've compiled a list of driving theory test tips to help you pass your theory exam the first time!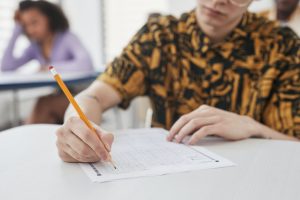 How many parts are in a theory test?

To begin, you should be familiar with the driving theory test's format. You'll be a fully certified driver and ready to hit the road after you've passed both.
A multiple-choice section and a hazard perception section comprise the driving theory test. Both must be passed. The purpose of the exam is to determine your knowledge of the Highway Code as well as your ability to recognize dangers and read road signs accurately.
The digital theory test will set you back £23. You can take it at a nearby authorized testing center. If you pass the theory test and get a certification, you must pass the practical test within two years or you will have to retake the theory test. For vehicles, the practical test costs £62.
Let's have a look at the test's two sections:
Multiple choice
You'll use your mouse to choose the correct answers to a set of multiple-choice questions in a digital format. Some of these may take the form of case studies, in which you'll be asked to choose from a number of options. You'll have 50 questions to answer in 57 minutes, which equates to around 68.4 seconds for each question. To pass, you must get 43 of the questions accurately. Allow ample time to read the questions thoroughly and double-check your answers. You can 'flag' questions that you're not sure about and come back to them later.
Hazard perception
After you've finished the multiple-choice part, you can either take a three-minute break or go right to the hazard perception test. A minimum of 44 points out of 75 is required to pass the hazard perception test.
This is also a digital test. You'll be given 14 video questions to answer, along with simulations of emerging threats that might happen in real life. Anything that requires you to take action, such as changing direction or speed, is a developing hazard. An approaching emergency vehicle or bike are two examples.
You must click your mouse whenever you see a hazard forming. The faster you catch one, the greater your score will be; but, if you click too soon, you will receive no points for that question. Don't give in to the impulse to click at random.
Around 13 of the video will have a single danger, but one will have two – you won't know when it'll happen, so keep your eyes peeled. You'll find out if you passed your theory test shortly after these two tests.
Maybe you need: Top 5 Effective Hazard Perception Test Tips
How many points do you need to pass theory?

The multiple-choice section of the test has a pass value of 43 out of 50. You must score a minimum of 44 out of a possible 75 on the danger perception exam. If you pass the written exam, you may schedule your practical driving test.
What is the easiest way to pass theory test? Essential driving theory test tips
Here is a list of the top 9 tips for passing driving theory test to help you grasp the path. They are broken down to 3 phrases as follows: 
Long-term preparations before the exam
Tip 1: Make every effort to learn the Highway Code
When it comes to learning to drive, do you trust anyone more than the DVSA (Driver and Vehicle Standards Agency)? Most likely not. Starting with the book they publish for learning how to drive is the greatest place to start. Get a copy of The Highway Code right away to get started on studying how to pass your driving theory exam.
The Highway Code is a great resource for learning more about what's to come. There are also a variety of revision tools available in stores and on the internet to help you learn and practice for your theory test. The Driver and Vehicle Standards Agency (DVSA) provides a section on their website dedicated to practice and review for theory tests.
The Highway Code has several parts dedicated to thoroughly explaining each topic on how to pass the Driving Theory Test. It is critical to have a well-balanced understanding of these parts. Instead of cramming as the exam day approaches, spending your previous study hours can alleviate a lot of tension.
If you find this tedious, that's understandable. The work, however, is well worth it if you want to learn how to pass the Driving Theory Test. This knowledge will ultimately benefit you on the roads for the rest of your life.
If you want to get more Road Signs In The UK, you can try to visit our blog.
Tip 2: On the road, make practice tips
It's one thing to ingest all of the world's books, but it's quite another to solve real-world issues. The actual question is, how well do you know your way around a road?
When you combine your road practice with your study sessions, you'll have a winning combination for acing the exam. If you forget one, you'll leave gaps in your knowledge on how to pass the Driving Theory Test. While you're out on the road, remember your lessons from 'The Highway Code' and apply them to real-life situations.
Taking someone who knows how to drive with you on your practice outings is a great method to speed up your learning. Allow your driving partner or guide to assist you in refining your vision for identifying risks and reading road signs. On that topic, having a copy of the official 'Know your traffic signs' manual in your library is a requirement.
Tip 3: Early on, make practice tests your best buddies
Attending practice examinations from the beginning can help you put your long hours of studying into perspective. Aside from that, slaving through dry ideas for hours on end might sap your motivation.
Practice exams will assist you in developing the time management skills you'll need in a high-pressure exam environment. You'll be able to understand the question structure and key topics of the syllabus in no time.
If you're aiming for a certain number, five to six practice exams should be enough. Strive to allow roughly 5-10 minutes of free time at the conclusion of each practice test, and don't forget to identify your weak areas and work on them as quickly as possible. Learn on your own.
So you don't like going through hundreds of pages for a test? Do you think a mobile device app is a good idea? Spammy apps, on the other hand, have spread over the internet. What should I do?
The greatest option is the test prep application, which eliminates any doubts about validity. Our Driving Theory test will help you prepare for both the MCQ and the Hazard Perception sections. Our thorough style includes all you need to know about passing the Driving Theory Test.
For the MCQ exam section, the app includes mock tests, official questions, solutions and explanations, study aids, and the Highway Code. The interactive practice quizzes complement the hazard perception section nicely. For remaining aware and prepared, you may also track your progress and receive reminders on your test exam.
Our driving theory practice tests have both website version and application version, available on both Appstore and Google Play.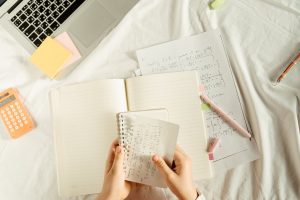 Short-term preparations as the exam loom close
Is it time for you to take your driving theory test? By now, you should have a good idea of how to pass the Driving Theory Test. But who doesn't become nervous when it's time for the real exam? If the test is approaching, regardless of how well you have studied previously, go through the instructions below.
Tip 4: Book the test
Before you may take the exam, you must first schedule a test on the DVSA's website. The reservation must be made at least two weeks prior to the exam. It takes around 10 minutes to finish. Before beginning the form-filling procedure, gather three pieces of information: your email, your driver's licence number, and your debit/credit card number.
You have the option of selecting from approximately 160 test centers and a time that is convenient for you. As a result, make sure to schedule a time and location that is convenient for you. Keeping other obligations off the day of the test might assist to reduce your tension.
You can get more information about the How To Book Theory Test with our blog.
Tip 5: Read the Multiple-Choice Questions Thoroughly
You may not have enough time to complete the 1000 questions in the DSA Theory Test Handbook. If you're short on time, concentrate on the number-based question answers.
Even if you know every answer on the exam, read the question two or three times to be sure you comprehend everything. If you're having trouble with a question, you may mark it as a problem, go on to the next one, and come back to it once you've finished with the easy ones. Usually, going over it again will help you come up with the proper solution. If you still have time after you've answered all of the questions, it's a good idea to go back and examine your answers to see if there are any that you believe you got wrong.
On the day of the Driving theory test
So, the big day has arrived? Okay, now take a deep breath. Remember all of the effort you've put in to get this far; a few more hours of strategic activity and you'll be done! What are the most effective day-to-day strategies? Follow the steps below to obtain a more in-depth look at it.
Tip 6: Keep your provisional driver's licence and a facemask on you at all times
For your driving theory exam, you must pay a cost of £23. You will not be permitted to sit for your examination if you do not have your provisional licence on the day of your test. You will not be reimbursed for your test money. However, you can schedule another exam as soon as 72 hours after you enrolled for the first one.
If you need to cancel your exam for any reason, you must do so at least three working days before the scheduled date.
The only items you'll need to bring to the exam are your temporary licence, a face mask, and a pen. Wearing a facemask to the test is required because of the continuing pandemic crisis. Other items like phones, purses, earbuds, and even watches are normally not permitted in the hall.
Tip 7: MCQ Question Answering Strategies
The MCQ questions are the first section of the driving theory test, and the danger perception test is the second.
The MCQ question paper has a standard structure of 50 questions, 57 minutes, and a pass mark of 43. As a result, setting a goal of one minute per question is a reasonable method. The questions for the exam are selected from a pool of over a thousand questions.
The question bank part of the DVSA's theory test guide is the first resource to get your hands on if you want to ace this exam. This section has over 700 questions and may be used as revision material.
Tip 8: Ways for dealing with  tricky questions
Remember that, regardless of how well or poorly you prepared for the MCQ part, it is still a pressure exam at the end of the day. You only got fifty-seven minutes to answer 50 questions. The time game determines how well you do in the hall.
So, if you're not sure how to answer a question, flag it instead of wasting time attempting to remember the answer for an extended period of time. You may return to the question later to answer.
Tip 9: The best ways to pass the Hazard Perception Test
The Hazard Perception Exam is the second and more realistic part of the driving test. The hazard perception exam consists of fourteen one-minute videos. Each clip has one danger, with the exception of one exceptional video (which will not be mentioned in the exam) which contains two. As a result, you'll need to be super cautious in each video to avoid missing the one with the two threats.
You will have to discover the dangers in this exam. You must click the mouse as soon as you identify a hazard. The sooner you see the dangers, the higher your score will be. Each hazard is given a maximum score of five. As a result, the total score for this section is 75, and you must get at least 44 out of 75 to pass.
There are a variety of ways to begin practicing the Hazard Perception Test. For a variety of platforms, there are online videos, free practice applications, and interactive programs. Start with the official DVSA Theory Test Kit app if you're feeling overwhelmed by the variety of possibilities.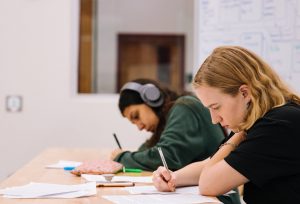 How common is it to fail your theory test?

Hopefully, our tips for the driving theory test will assist you in passing on your first try. But don't give up if you don't. There is no limit to how many times you may take the exam, so you can always give it another shot.
If you fail the test, your test center will send you a note indicating the sections you underscored in. This will allow you to expand your knowledge and boost your chances of passing the following time.
Or this blog will help you know what you need to do if you fail the test.
If you're the type of learner who enjoys reading valuable information regarding the theory test and taking practice examinations, you'll have a better chance of passing on your first try. Don't be overly concerned about failing the exam; nervousness is never a good thing in a testing setting. Whatever exam you're taking, the most important thing is to be confident and believe in yourself.
The driving theory test tips given here will assist you in preparing for and passing your driving theory exam. Regardless of whether you pass or fail, reread your study guide and the Highway Code to see what sections you could have missed. Everything you learned while studying for your theory exam will come in handy behind the wheel.
Besides, take our Theory Test Practice to master the knowledge for the purpose of passing the real test.