Learning to drive and passing your driver's test is a turning point in the lives of many people. It gives you a level of independence and flexibility that you wouldn't have if you relied on public transportation or rides from friends and relatives. It is, however, not inexpensive. There are numerous costs involved, from obtaining your driver's license through the Driver and Vehicle Licensing Agency (DVLA) to paying for driving lessons and your test, not to mention the price of owning and operating a vehicle. All of these things can rapidly add up.
If you are planning to obtain a Driving Theory license, let's get started with our free Theory Test Practice to equip yourself with solid knowledge and skills to pass your exam the first time.
All learner drivers should be aware that passing the theory test is only the first step toward becoming a qualified driver. The answer to the question "How much is driving theory test" is in this article.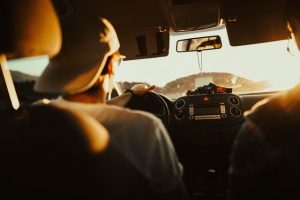 Theory Test
How much is the theory test?

The cost of driving theory test is £23. The books The Highway Code, Know Your Traffic Signs, and Driving – The Essential Skills, on the other hand, should be purchased because they cover all of the themes included in the theory test. You can also purchase an official hazard perception test guide as an app, online program, or DVD to prepare for the official exam.
How long do theory tests take?

You have 57 minutes to finish the theory test, which comprises 50 questions. To pass, you must correctly answer 43 questions.
How do I book my theory test early?

All you need is your provisional driving licence number, an email account, and a debit or credit card to book the theory test online.
Practical Driving Test
What is the cost of a driving test?
The practical driving test charges £62; but, if you take it in the evening, on the weekend, or on a public holiday, it will cost you £75. If you fail your test, you must pay the same fee to reschedule.
How can I schedule a driving test?
You can schedule a driving test through the gov.uk between the hours of 6 a.m. and 11:40 p.m., and you can schedule one up to 24 weeks in advance. You'll need your provisional driving licence number and a credit or debit card to pay, and if you have your driving instructor's personal reference number, you may also check their availability.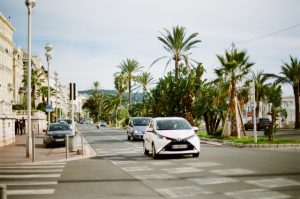 How much is driving theory test?
For vehicles, a theory exam costs £23, and a driving test costs £62. The tables indicate the total costs for lorries, buses, motorcycles, and other vehicles.
Car
| | Weekdays | Evenings, weekends and bank holidays |
| --- | --- | --- |
| Theory test | £23 | £23 |
| Driving test | £62 | £75 |
| Extended driving test for disqualified drivers | £124 | £150 |
Lorry, minibus, bus, and coach
To become a truck or bus driver, you must normally pass four Driver Certificate of Professional Competence (CPC) exams. In some situations, you just need to take two of the tests.
All lorry and bus categories, such as C1, C, D1, and D, have the same prices.
If you take your part 3a test with an authorized test provider rather than the DVSA, it could cost you up to £40.
| | Weekdays | Evenings, weekends and bank holidays |
| --- | --- | --- |
| Driver CPC part 1a: theory - multiple-choice questions | £26 | £26 |
| Driver CPC part 1b: theory - hazard perception | £11 | £11 |
| Driver CPC part 2: case studies | £23 | £23 |
| Driver CPC part 3a: off-road exercises | £40 | £40 |
| Driver CPC part 3b: on-road driving | £115 | £141 |
| Driver CPC part 4: practical demonstration | £55 | £63 |
Motorcycle and moped
Training schools decide the prices for mandatory basic training (CBT) courses. For availability and pricing, contact your local course provider.
| | Weekdays | Evenings, weekends and bank holidays |
| --- | --- | --- |
| Theory test | £23 | £23 |
| Module 1 motorcycle test (off-road) | £15.50 | £15.50 |
| Module 2 motorcycle test (on-road) | £75 | £88.50 |
| Extended test for disqualified riders (on-road) | £150 | £177 |
Tractor and other specialist vehicles
| | Weekdays | Evenings, weekends and bank holidays |
| --- | --- | --- |
| Driving test | £62 | £75 |
How many times can you reschedule your theory?
You could change your appointment up to 10 times. If you do not pass your test and wish to schedule another, you must pay the entire fee again.
Can you do a driving test at the weekend?

Evening and weekend driving exams are not always available at driving test centers.
When you book your driving test or look for an earlier test date, all available nighttime and weekend driving test appointments are displayed. Or if you want to change your driving test appointments, you can try to visit our blog.
Tests taken after 4:30 p.m. are considered evening tests.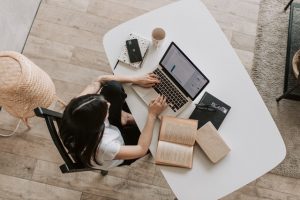 What are the other costs?

Learner insurance
Learning to drive comes with several additional fees, one of the most significant of which is insurance. Premiums are high, but you can cut costs by purchasing a 'black box' insurance policy, which monitors your driving and should result in lower bills.
Whatever you do, don't insure a car under an existing driver and add a learner as a named driver to save money — if the learner is the primary driver, this is known as 'fronting,' and it can result in your insurance being canceled and your claim being denied if you have an accident.
Car
If you're fortunate enough to be able to purchase a car to learn to drive in, choose something simple and low-powered while you learn the fundamentals. If it's an inexpensive vehicle, it won't matter as much if it breaks down.
Tax
A significant factor is also the road tax. Cars registered after 1 April 2017 cost £155 per year to tax, however before that, there was a variable amount of road tax dependent on a car's emissions, thus a car registered between 1 March 2001 and 31 March 2017 might cost close to nothing to tax.
Read more: Is The Theory Test Hard To Pass?
Now you may be aware of how much is driving theory test is as well as other costs for the first step of obtaining your driver's licence. Aside from the cost of the theory test, you should consider the total cost of becoming a licenced driver. The question of how much it costs to learn to drive has no definitive answer. However, if you want to buy a car, insure it, and pay for its maintenance, as well as pay for lessons and, of course, your theory and practical tests, the amount quickly adds up. As a result, it's critical that you make a financial plan for learning to drive.